Google
Texas Hog Hunting Ranch and Outfitter
---
150.00 per hunter for blind hunt and 1st hog is free.
Get a quote for package prices if you want multiple, sequential hog hunts.
Check PRICES webpage for standard pricing details.
Use Google Map or Google Earth and enter: 4J Ranch, Leona, Tx
Hog hunting in a Blind
We do not mix hog hunters from different groups in a blind.
HOG HUNTS – BLIND hog hunts are from fully enclosed (4x8) wood blinds. Each blind is large enough to easily accommodate two hunters sitting in ranch chairs. The hunter has eyelevel, sliding windows to shoot forward or to their side. There is enough floor space for a small cooler to sit between the two hog hunters. There are hooks to hang backpacks, shelves for drinks and ammo. Binds are approximately 35 yard from corn feeders that are within 20 yards of backdrop of dense woods. At 35 yards, hunters can us a rifle or handgun with or without a scope to make a headshot possible.
HOG HUNTS AFTER DARK. Wild hogs are nocturnal, so blind hunts are scheduled to start one hour before sunset and go late into the night. There are motion detectors connected lights to alert the hunters and battery operated flood lights illuminate the area around the corn feeder.
SUCCESSFUL HOG HUNTING FROM A BLIND is significantly improved with two hog hunters. It is rare for a solitary hog to show up at a feeder. Working as a team, two hunters can simultaneously take down 2 wild hogs from each group. At the same time, they can help each other take down a wounded animal before it disappears into the dense wood.
HOG HUNTING SAFETY There are multiple blinds on the property. To prevent accidental shootings, hunters must stay in or around their assigned blind. Each blind has a shortwave radio that transmits out to all other hunters and guide(s). If a hunter must leave their assigned hunting area, the hunter makes a call to suspended shooting until the guides(s) clear the area. It is not safe to approach a wounded hog in the woods without assistance. And it is not safe to wonder into the woods with other hunters on the property. If a wounded hog runs into the woods, the hunter calls their guide for assistance.
---
Hog Hunting photos from 4J Ranch
---
Texas Hog Hunts on foot
Only one hog hunting group is booked for a stalking hunt and no other hunters are on the property.
Stalking wild hogs is a serious hunting and shooting challenge and it is very dangerous.
A hunter can be walking a few yards from other hunters and not be seen.
Stalking wild hogs at 4J is not for the young or inexperienced hunter.
Wild Hog hunting on foot within the dense East Texas woods of the 4J Ranch is a serious hunting challenge. Stalking wild hogs is best the morning after minimal moonlight. At sunup, an experienced 4J Outfitter guide will escort hunters into the dense, woods and underbrush. Stalking wild hogs requires, preparation, patience, skills of stealth, tracking experience, an understanding of wild hog behavior, wild hog habitat preferences, and excellent marksmanship. We strongly recommend hunters do not use a scoped rifle or bow when stalking wild hogs; Hunters only have a few seconds to acquire the target and shoot before it disappears into the dense underbrush/woods. All of the 4J guides have 10 plus years of experience stalking wild hogs within the 4J Ranch.
Wild Hogs are primarily nocturnal even though they possess poor night vision. They utilize the moonlight to see while foraging for food. Late afternoon or night blind hunting is best when moonlight illuminates the woods. The 4J Ranch utilize motion detectors and lights to illuminate feeding areas for night blind hunts.
---
Wild Hog Hunting in Texas and Environmental Conditions
Wild hog behaviorial is influenced by environment conditions. Extreme heat or cold is life threatening to a wild hog. To avoid exposure to extreme temperatures of the summer months, wild hogs will select a bedding area near water within dense brush or woods to avoid direct sunlight. Durig the winter months, wild hogs will select a bedding area within dense brush or woods to avoid the cold winter winds from the north. All during the year, hog rooting activity increase after a good rain because of the drop in temperature and because the soil is wet and soft. Also, reguardless of the time of year, hogs are more active, before or after, a dramatic temperature change of plus or minus 20 degrees.
The moon phase plays a key role in hog activity. Even though wild hogs are nocturnal, they have poor night vision. During the five nights, before or after, a full moon wild hogs are more active; Hunters should go into the woods or be in a blind after dark utilizing colored lights. Conversely, during the darkest nights of the month, wild hogs are most active before sunup or sundown as long as the temperate is below 90 degrees; Hunters should go into the woods or be in a blind before sunup or sundown. With these factors in mind, hog hunters should consider environmental conditions before determining the time of day and method of their hog hunt.
---
Texas Hog Hunting Weapons
Texas allows the use of any type legal weapon: A rifle, handgun, shotgun, knife, bow and arrow, crossbow, spear, or club can be used. A .243 rifle caliber or larger will work for the ranch. Distance between feeder and blind is only 35 yards . The .223 is ok when using a ballistic tip bullet. For a handgun, the .44 magnum is recommended for a single shot. When stalking in the woods, it is essential to use a weapon without a scope; Target acquisition time is only a few seconds! It is also essential hunters are very familiar and comfortable with their weapon before they arrive at the ranch. The ranch has an area to test shoot weapons prior to departing for the hunting property.
---
Texas Hog Hunting Regulations
Texas wild hog hunting regulations are very liberal. Wild hogs in Texas are classified as a non-game game animal. Texas Hog Hunting regulations consider wild hogs a nuisance and a serious detriment to, farming and ranching, profits. Texas hog hunting regulations allow hunters to hunt wild hogs 24 hours a day all year round. Texas Hog Hunting regulations allow the taking of wild hogs in any fashion with any legally owned weapon, except poisoning. Texas hog hunting regulations does not require the wild hog be retrieved or removed from a property.
The basic Texas hunting Type 101 is required for Texas residents.
For Non-residents of Texas, a 5-day Special Hunting license (Type 157) is required.
---

Texas Wild Hog Hunting Regulations Requires a
Type 101
Texas Hunting Licenses
Hog hunting in Texas has no season or bag limit. Texas Hog hunting can occur anytime during the day or night with any type of legal weapon.
Texas website for license information: http://www.tpwd.state.tx.us/publications/annual/general/hunt_licenses/
Out of state or out of country licenses for wild hog hunting license: Texas Non-resident 5-Day Special Hunting is TYPE 157
The license is legal for any period of 5 consecutive days (valid hunting dates will be printed on the license when issued).
Type 157 is Valid to hunt: Exotic animals all legal game birds (except turkeys), all nongame animals, squirrel, javelin and alligator (not valid for other game animals, NOT VALID FOR DEER). Stamp endorsement requirements apply.
---
Young Wild Hog Hunter at 4J Ranch
Texas Hog Hunting at 4J Ranch is ideal for young hunters eager to learn the sport of hunting. My sons and I enjoy hosting young hunters. We understand that hog hunting is no different than any other sport; It requires training and practice to excel. It is up to the parent(s) to determine when to start teaching their child the sport of hunting. Our experience is that a 5 year old with a desire to hunt can be attentive for 4 hours.
Our hog hunting ranch is configured to be a safe/controlled environment that is conducive to training young hunters. Hog Hunting at 4J Ranch is within a controlled environment surrounded by an eight foot high game fence. We want every person to be safe during their time on the 4J Ranch. Only booked hunters, guests, and 4J guides are allowed on the property during a hog hunt. All hog hunters have a shortwave radio available to communicate with the cabin, guide, or any hunter on the property. Every hog hunting blind is separated by dense woods to prevent stray bullets reaching another blind. Only one hog hunting group is allowed on the property during a stalking hog hunt.
---
Texas Hog Hunting for Young Wild Hogs
Texas Wild Hog Hunting in Texas at 4J Ranch for young wild hogs is the least expensive way to enjoy hunting and shooting hogs. At $1.00 per pound a hunter can take two-to-four young hogs for the price of one big wild boar. Young wild hogs are more excitable and active than older wild hogs. This behavior makes it more likely that a young hog will venture out from the group and expose itself to hunters. After a young wild hog is weaned from their mother (aka: 'weaner' or 'shote') it will run in a group with other adolescent wild hogs. These adolescent hog groups must compete for food and bedding with older larger hogs, so they are usually on the move. With these few differences in behavior patterns it is more likely to see and take home a young wild hog.
Hog hunting for young wild hogs is most appreciated at the dinner table. It has been our experience that hunters are pleasantly surprised when they dine on the meat of a young wild hog. Meat from wild hog that weighs less than 75 pounds is tender and has a very mild flavor in comparison to the meat from a wild hog over 100 lbs. We typically cut the young wild hog meat into strips and chicken fry.
We are hog hunters. Hog hunting in the morning. Hog hunting in the afternoon. Hog hunting at night. Hog hunting during the week. Hog hunting during the weekend. Hog hunting every month of the year. No matter how you phrase it, the 4J Ranch can be found to have any type of hog hunt described.
---
Texas hog hunting at the 4J Ranch is a unique hog hunting experience.
This East Texas river bottom property is a natural wild hog habitat. We guarentee wild hogs are on the property because a game fense surrounds the enitre hunting area. The fense allows us to have an ever present wild hog population of all ages and gender. Hunters have a choice; They can choose a wild hog based on size or gender. Hunters also have a choice of the type of wild hog hunt; We have fully enclosed blinds near feeders for late afternoon/night hog hunting, as well as, an early morning stalk hunt within the dense hardwood forest that is a unique shooting challenge.
Check your local weather conditions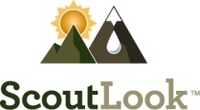 ScoutLook is a free world-class weather application to help you succeed in outdoor activities.
---
The Ultimate Hunting Community
Free Web Directory - Add Your Link
The Little Web Directory

Alaska caribou hunting and Alaska moose hunting
Texas Hunt Lodge - America's Premier Hunting Destination

Wild Hog hunting services, equipment and guides provided by 4J Outfitters, LLC.
Copyright (c) 2013 4J Outfitters, LLC. All rights reserved